Jennifer Gibbs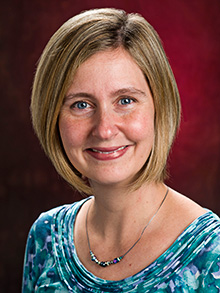 Dr. Gibbs is an Associate Professor in the School of Communication and Information (SC&I) at Rutgers University and Director of the Masters of Communication and Information Studies (MCIS) program. She teaches courses in Organizational, Mediated, and Intercultural Communication at the undergraduate, masters, and doctoral levels. She earned her M.A. and Ph.D. from the Annenberg School of Communication at the University of Southern California. She also studied the globalization of e-commerce on an NSF grant as a post-doctoral fellow at the Center for Research on Information Technology and Organizations (CRITO) at the University of California, Irvine.
Dr. Gibbs' research focuses on collaboration and knowledge sharing in virtual, multicultural work contexts such as globally distributed teams as well as the use of new communication technologies for online self-presentation and relationship formation. Her work takes a constitutive approach to understanding how organizing processes intersect with technological affordances, with a particular focus on the dialectical tensions inherent in such processes and the productive role they play in enabling organizational stakeholders to attend to multiple diverse goals. Her research has been published in major communication and management journals such as Administrative Science Quarterly, Communication Research, Communication Yearbook, Human Relations, Journal of Computer-Mediated Communication, Journal of Social & Personal Relationships, and Organization Science.
She conducts intercultural and global teams consulting and training in multinational organizations such as Xerox and for professional audiences. She is also regularly interviewed and quoted in media outlets including ABC News, New York Times, Wall Street Journal, Washington Post, and WNYC's Leonard Lopate show, as well as international media sources. Before her academic career, she worked in consumer market research in Prague, Czech Republic for a number of years. She has also lived in Germany and Austria.
Website: http://jenngibbs.net

Email: jgibbs@rutgers.edu 
---
Sally Abdul Wahab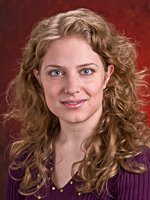 Sally is a doctoral candidate in the School of Communication and  Information at Rutgers University. She earned a B.A. in Languages and  Translation from the University of Balamand in Lebanon, and a Master's  degree in Communication and Information Studies from Rutgers  University. Her research takes a constitutive view of communication and  examines issues of meaningfulness in contexts of work and technology use,  with a special focus on the localized, dynamic, and tension-filled processes  through which people discursively seek out, negotiate, and co-construct  meaning and meaningfulness in their lives.
In addition to her doctoral work, Sally teaches courses on a variety of business and organizational topics at the undergraduate, graduate, and MBA levels, including organizational communication, organizational  behavior and change, and organizational culture. She has also worked as a freelance financial correspondent for the New York Financial Press and France 24, and has reported on the latest developments in the U.S. financial markets from the New York Stock Exchange. She speaks Arabic, English, French, and Spanish.
Email: sawahab@scils.rutgers.edu
---
Young Hoon Kim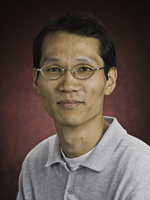 Young Hoon is currently a doctoral candidate in the department of  Communication at Rutgers, the State University of New Jersey.  He earned  his Master of Telecommunication, Information Studies and Media from  Michigan State University. His research interests include transactive  memory system in global virtual teams, and use of social media in  organizational contexts.
Email:  kimyou@eden.rutgers.edu
---
Hyunsook "Eunice" Youn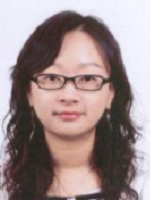 Hyunsook Youn is a doctoral candidate in the School of Communication  and Information at Rutgers University. She got her M.A. from Florida State  University. She has been teaching courses like Communication &  relationships, and Advanced Korean for Business at Rutgers University  since 2009. Her research interests include individual's use of social media  and its socio-cultural implications. Her projects has been addressed how  individuals utilize social media to feel connected with others, the use of  social media and its relation to cyburbullying, and mobile technology use in  the U.S science museum. She is currently working on her dissertation regarding how individuals' use of social media influence their work relationships and its relation to organizational structure in various cultural settings. She is looking at interpersonal level of using social media and its impact on relationship building at workplace; she is also looking at organizational level of using social media and its influence on organizational hierarchy.
Email: hsyoun@eden.rutgers.edu
---
Heewon Kim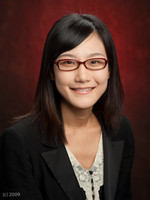 Heewon Kim is a doctoral candidate in the School of Communication and  Information at Rutgers University. Before joining Rutgers, she studied at  Yonsei University in South Korea, and worked in the IT industry for several  years as a researcher. She has devoted herself to examining organizational  and social implications of technology use in a variety of settings, employing  a mixed-method approach. She is currently working on her dissertation,  which aims to disentangle the relationships between the use of collaboration  tools and organizational knowledge sharing, control, and innovation. Her  other projects include examining the effect of virtuality on work and  connectivity in a large multinational organization, concertive control in online groups, and social support mobilization through the use of social media. She teaches Organizational Communication Dynamics at Rutgers.
Email: techne@rutgers.edu
---
Julia Eisenberg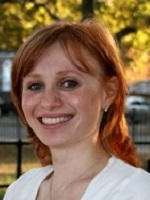 Julia is a doctoral candidate in the Department of  Management and Global Business at the Rutgers Business School, focusing on studying  organizational behavior.  Her research interests  include innovation, leadership, knowledge sharing,  collaboration among geographically distributed individuals and teams, as well as the effects of  technology affordances such as social media. Julia has over 10 years of experience in the financial  industry as a product developer and a manager in the technology and the finance divisions. She  earned her Master of Science degree in Information Systems from the New York University as part of a combined degree program between Stern School of Business and Graduate School of Arts and Science.  Julia also has a BBA in Information Systems from Pace University.
Email: julia.eisenberg@rutgers.edu
---
Nik Ahmad Rozaidi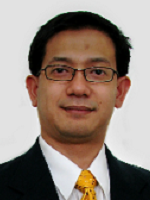 Nik is a doctoral candidate and Bank Negara Malaysia scholar with a  13-year industry experience in central banking, corporate  communication, and web design. He earned his Masters of Information  from University of Michigan, Ann Arbor, specializing in social  computing; Masters of Information Management from Universiti  Teknologi Mara, Malaysia; as well as an honors bachelor degree in  economics and accounting from University of Bristol in the United  Kingdom. Nik's research concerns the collaborative use of enterprise  social media for organizational ideation and knowledge sharing.
Email: nrozaidi@rutgers.edu
---
Christine Goldthwaite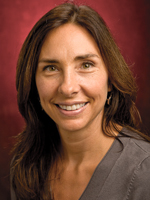 Christine is a doctoral student in the School of Communication and  Information (SC&I) at Rutgers University, joining the program 2011. Her  primary research area is organizational communication with an interest in  mediated communication, social media usage in the workplace, knowledge  sharing, and virtual and creative team collaboration. Christine is a fellow in  the Rutgers University Pre-Doctoral Leadership Development Institute and  a member of the NetSci research lab at SC&I. She has studied  communication throughout her scholarly career earning a B.A. in  communication studies from Montclair State University, and a Masters in  organizational communication from Rutgers University. Before returning to academia to pursue a graduate degree, Christine worked as a graphic designer in the advertising and publishing industries for twelve years. Christine is also the past president of the NJ chapter of the Association for Women in Communication.
Email: cgoldthw@eden.rutgers.edu
---
Malgorzata "Maggie" Boyraz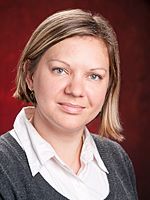 Maggie Boyraz is a doctoral candidate in the School of Communication and  Information at Rutgers University. Before joining Rutgers, she earned MA  from CUNY in Industrial and Organizational Psychology, and worked at  private and non profit organizations. Most recently she worked for a  Human Resource Information System (HRIS) company managing client  relations, training and development for multinational client companies. Her  research interests lie in impact of technology and culture on process and  outcomes of geographically distributed teams, social implications of  technology use in organizations, OD (Organizational Development), as well  as personal and organizational social media use. Her research has been presented at communication conferences such as NJCA, NCA, and ICA as well as EAM (Eastern Academy of Management) conference.
Email:  mboyraz@eden.rutgers.edu
---
Seol Ki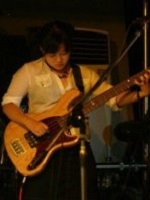 Seol Ki is a doctoral candidate in Communication at Rutgers University. She  earned her M.A. in Communication from Seoul National University. She has  work experiences in government agency and broadcasting industry in South  Korea – Korea Communications Agency, MBC, EBS, and ON-Media. Her  research interests include online community dynamics, online gaming, and  mobile media use. Her research has been presented at major international  communication conferences such as ICA, NCA, AEJMC, and IAMCR.
Email:  kiseol@eden.rutgers.edu